How much will I make selling my house?
Posted by Mike Broadhurst on Friday, July 29, 2022 at 2:03 PM
By Mike Broadhurst / July 29, 2022
Comment
Click here to read the original article where the following information is sourced from.
How much will you make selling your house?
Calculating how much you will make selling your house is highly personalized. How much you're likely to pocket at the closing table is determined primarily by your current equity, outstanding mortgage balance, and closing costs.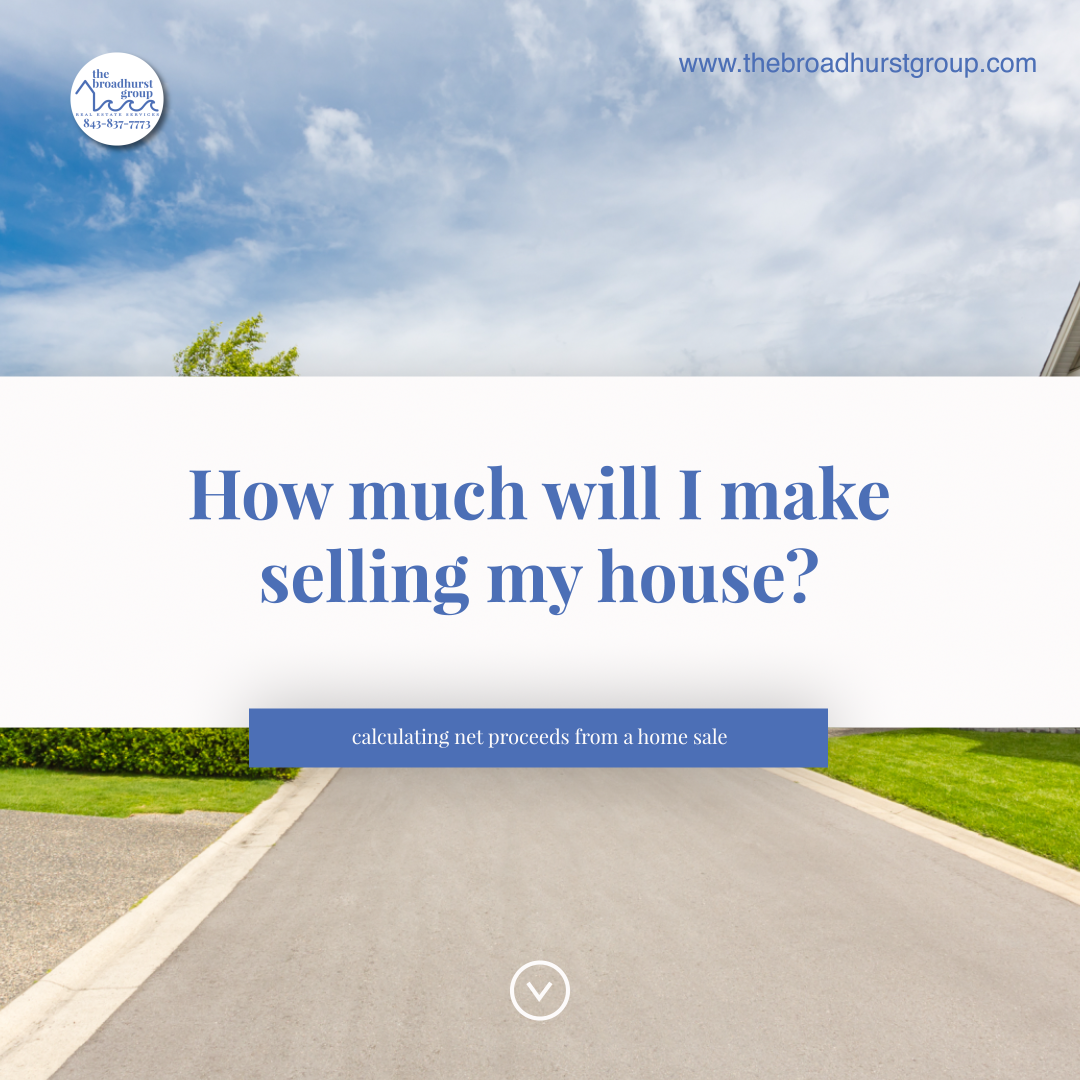 What are the net proceeds from a home sale?
Net proceeds are how much money you'll make after you've accounted for all the costs associated with selling your home. Simply put, your net proceeds are your home sale price minus the mortgage payoff amount, home sale prep costs and closing costs.
What are the typical costs associated with selling your home?
To determine how much you'll make when you sell your home, you first need to know the expenses that usually come with selling.
Home Prep Costs
~$6,000 Average Spend
Necessary repairs
Eye-catching updates
Moving Costs
Under 100 miles, 2 movers, 1 truck - $80-$100/hour
Long Distance Movers - $2,000-$5,000 per move plus $0.50 per pound (average)
Mortgage Payoff Amount
How much you still owe on your home
Also, include any home equity loans or lines of credit you've taken against the property
Closing Costs and Transaction Fees
8% to 10% of the sale price
Includes commissions, title insurance, transfer tax, escrow fees, prorated property taxes, HOA fees, mortgage points, and attorney fees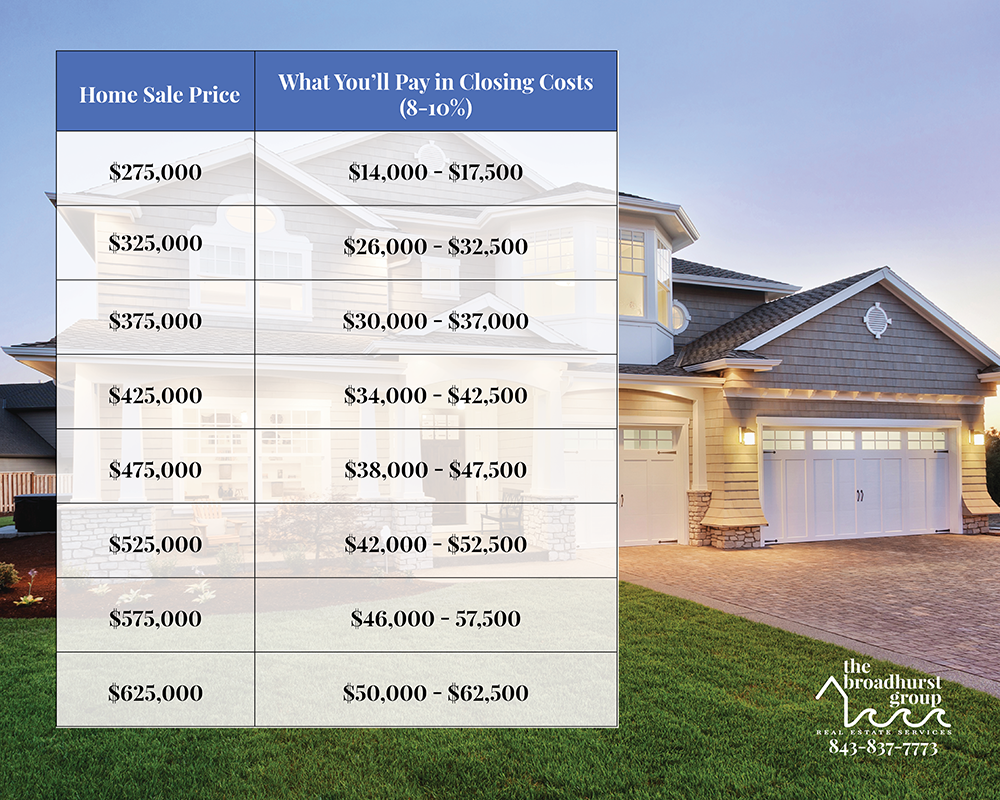 How to Calculate Profit from Selling a House
Estimate your home sale proceeds
Determine home value and potential sale price.
Hire a real estate agent (who will provide a comparative market analysis (CMA) to give you an appropriate listing price)
Search for comparable recent sales on your own.
Get a loan payoff quote.
Contact your lender to determine your loan payoff amount. The loan payoff amount includes daily interest charges and any fees you'll have to pay at closing.
Ask your lender if there's a prepayment penalty on your loan. A prepayment penalty is a fee charged by a lender that allows them to recoup some of the interest charges they'll lose when you sell the house and close out the loan.
Estimate cost of staging
Home staging can be as simple as decluttering, depersonalizing and cleaning or as significant as whole-home staging by a professional.
Nationally, sellers spend an average of $1,805 on staging as part of an overall $6,570 spent for all pre-sale home prep.
Factor in needed repairs
Pre-listing repairs
Repairs at the buyer's request
Provide a credit at closing to cover the cost of repairs.
Subtract agent commissions or marketing costs.
Commissions can total 6% of the sale price, depending on how you decide to sell your home.
Transaction Fees
Seller closing costs include things like transfer taxes (in some cities and states), prorated property taxes, prorated utilities, escrow fees and a title insurance policy for the buyer.
Seller closing costs can add up to 2% to 4% of the sale price, depending on where you live and the financial details of your sale.
Click here to read the original article where the information contained here is sourced from.
-
If you would like more information on buying or selling a home in Beaufort County, South Carolina please feel free to call Mike at 843-837-7773.